Establishing excellent preventive care will help keep your children healthy and cavity-free. Preventive care involves regular visits to a dentist as well as good habits at home.
Preventive care for babies and todlers
Establishing a healhty mouth starts even before your baby's first tooth appears. At this stage, after feeding, wipe your baby's gums with a clean washcloth. This will help prevent food and sugars from staying in the mouth.
Once the first tooth emerges, you can start to use a soft baby toothbrush. At this stage, toothpaste is not necessary. You can use water instead.
Parents often ask us how they can help their children stay comfortable with teething. We enourage the use of cold teething rings and pain medicine when necessary. Do not use over-the-counter topical anesthetic products which can be harmful if swallowed. A low grade fever can occur during teething; however, long-term high grade fevers should be evaluated by a physician.
As more teeth appear, you can start using toothpaste with your child's brush. However, for the first two years, we usually recommend a non-fluoride toothpaste. The recommendation to use fluoride toothpaste is individualized to your child's needs. It is based on the risk for developing cavities. This is something that we evaluate during your child's visit to our practice.
Avoid giving your child any sort of sweetened liquids such as flavored drinks or soda. Even the sugars present in fruit juice, formula, and milk (this goes for breast milk as well) can cause decay, so regular teeth and gum cleaning is important. Also, make sure your baby never goes to bed with a bottle; sugary liquids in prolonged contact with teeth cause early-childhood decay, also called baby-bottle caries.
It's recommended that you bring your child in for a visit within six months of the first tooth's eruption – usually around his or her first birthday. Since decay can occur in even the smallest of teeth, the earlier your baby visits us, the more likely he or she is to avoid problems. We'll look for any signs of early problems with your baby's oral heath, and check in with you about the best way to care for your little one's teeth. Remember that preparing for each dental visit with a positive attitude goes a long way toward making your child comfortable with regular checkups.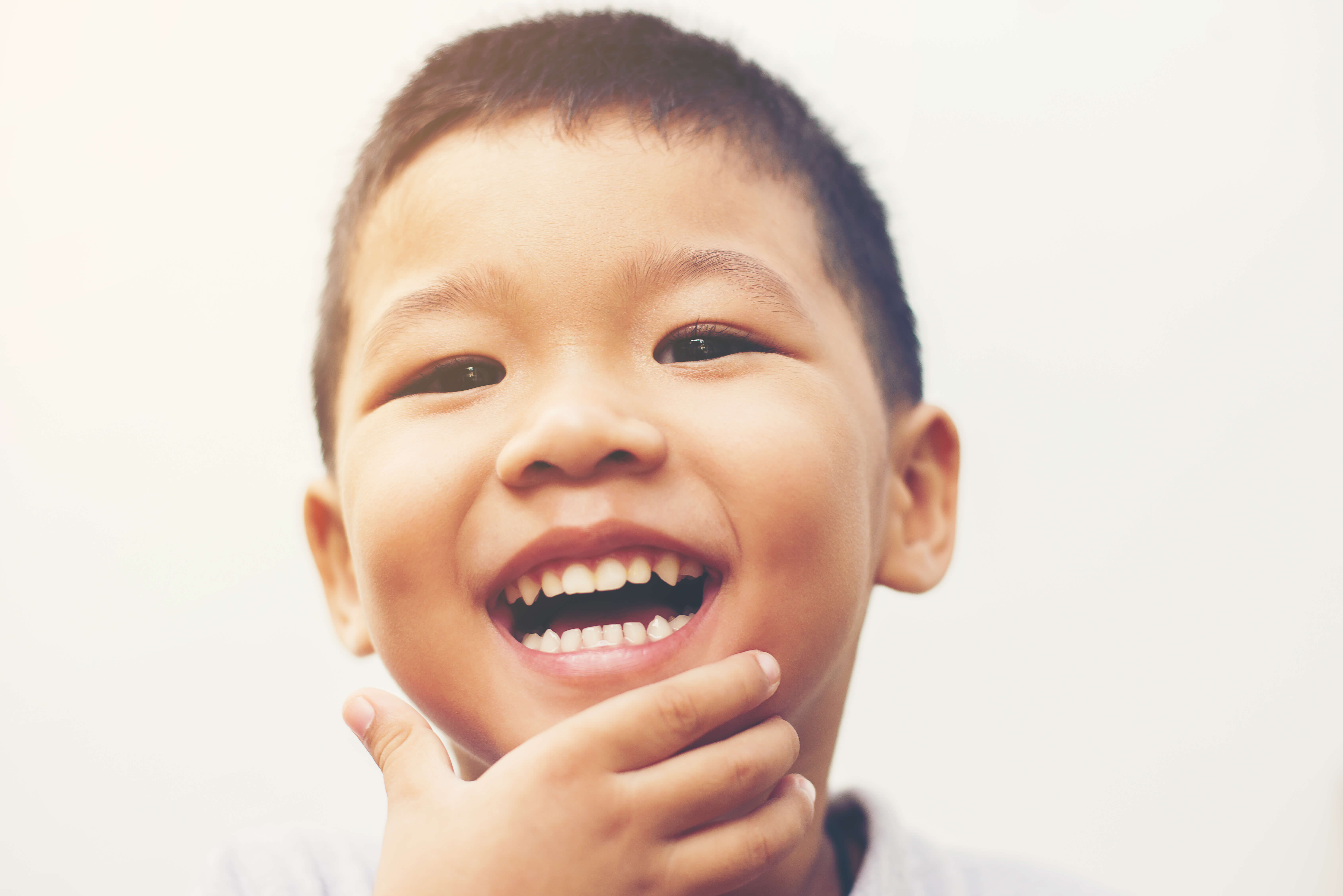 Preventive SERVICES AT OUR PRACTICE

Our clinical team of pediatric dentists, hygienists, and certified assistants are committed to helping your children achieve optimal oral heatlh. During routine visits at our practice, we perform the following procedures.
Dental and oral examinations to check for cavities and other dental problems
Examining your child's developing bite and need for orthodontic treatment
Scaling and Polishing (professional hygiene procedures) to remove plaque, tarter, and calculus. This is on a needs-based approach and will vary depending on the cleanliness of your child's teeth.
Individualized oral hygiene instructions
Fluoride treatments help to strengthen your child's teeth and prevent cavities. We use fluoride varnish which is a coating that is brushed on and well-tolerated by most children
Individualized approach to dental x-rays (if needed.) Our x-rays are digital which reduced the amount of radiation, and we always use a lead apron to reduce exposure. The frequency, timing, and number of x-rays is always individualized and based on your child's needs and risk for developing dental cavities.
We always have time for you and your children to ask questions
Preventive care AT home

In addition to routine visits at our practice, we encourage all of our patients to maintain good oral hygiene at home.
Brushing twice a day with a soft bristled toothbrush
Use fluoridated toothpaste for older children (3+) or in younger children if we recommend
Floss daily to keep the areas in between the teeth clean
Eat a balanced diet, and try to avoid sugary drinks and snacks – especially in between meals