OUR TEAM
Our staff is friendly, professional, and experienced. Everyone here is primed and eager to work with children of all ages. You will feel truly cared for and at home in our practice!
CHECK OUT OUR TEAM! >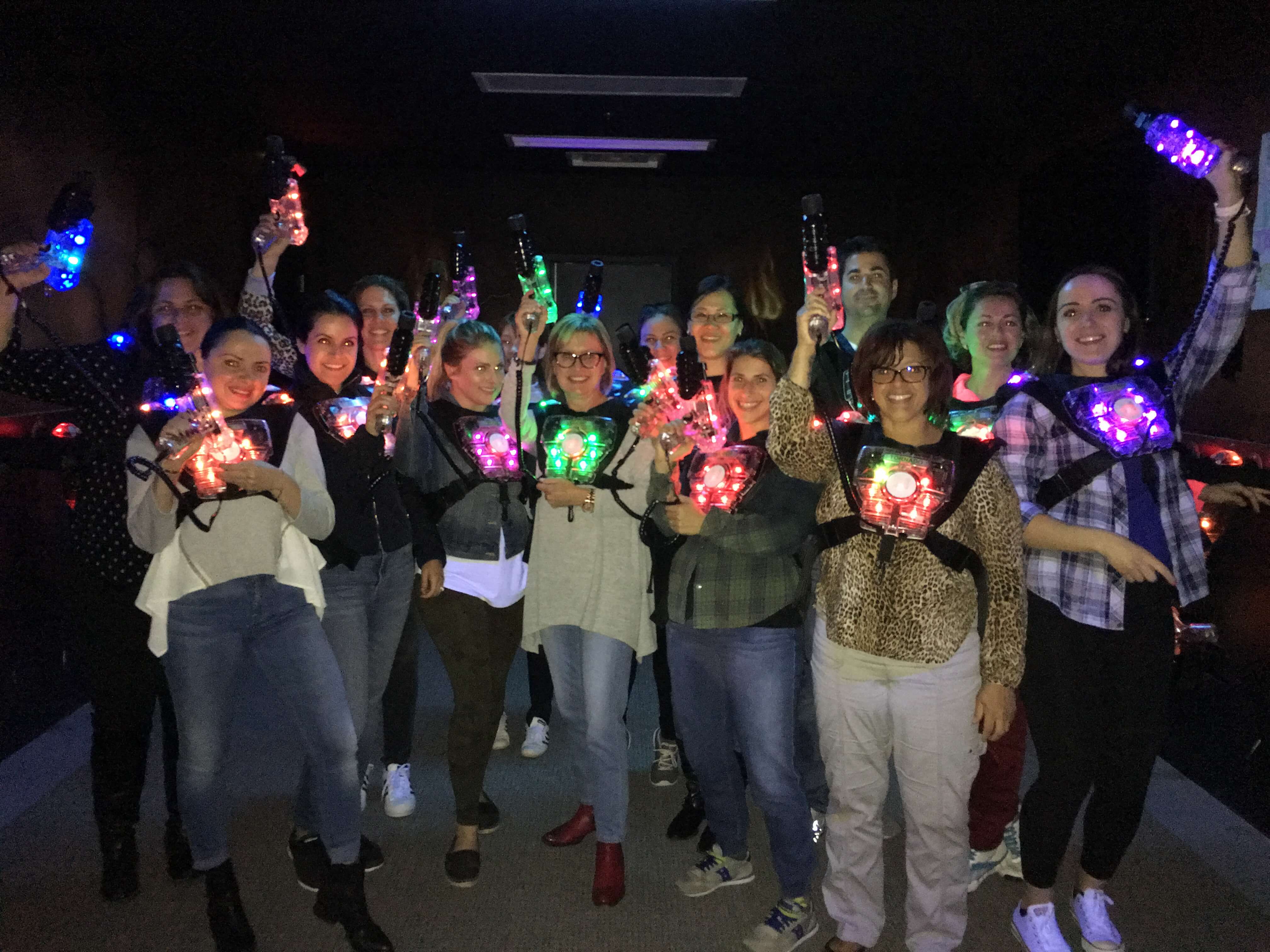 MY EDUCATION AND CONTINUING EDUCATION
"Children will not remember you for the material things you provided but for the feeling that you cherished them." -Richard L. Evans
I consider myself truly lucky to be in a profession where I can make a lifelong impact on children's oral health from a very young age. It may take more patience, love, and tender care to build a trusting relationship with a dentist, but nothing is more rewarding to the patient, the family, and myself when we achieve a healthy smile together. My goal is to bring positive dental experiences to the children and provide them with a heartwarming dental home.
PROFESSIONAL AFFILIATIONS
Fellow, Royal College of Dentists of Canada
Canadian Academy of Pediatric Dentistry
Ontario Society of Pediatric Dentists
Ontario Dental Association
American Academy of Pediatric Dentistry
Copy of Diplomat of the American Board of Pediatric Dentistry
Personal Life
In my free time, I enjoy spending time with my family and my family dog, Minnie, in Toronto. I also love traveling with my boyfriend around the world, visiting museums and world heritage sites.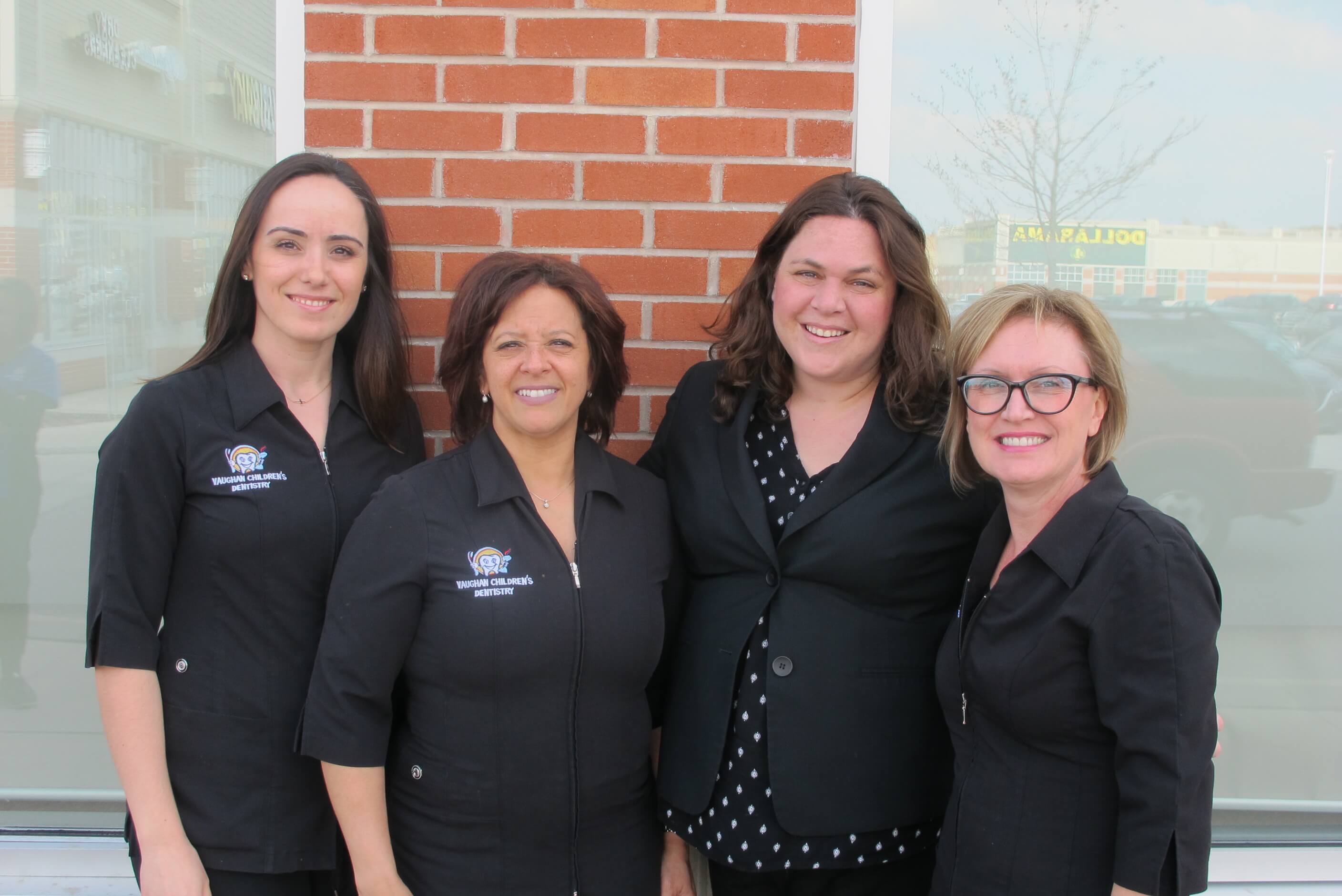 Admin Team
(Nelia , Sandy, Shari, Lisa)
Our experienced administration team will help schedule your visits and coordinate any financial or insurance matters. They are dedicated to providing exceptional patient experiences and are very knowledgeable and experienced in dental practice administration.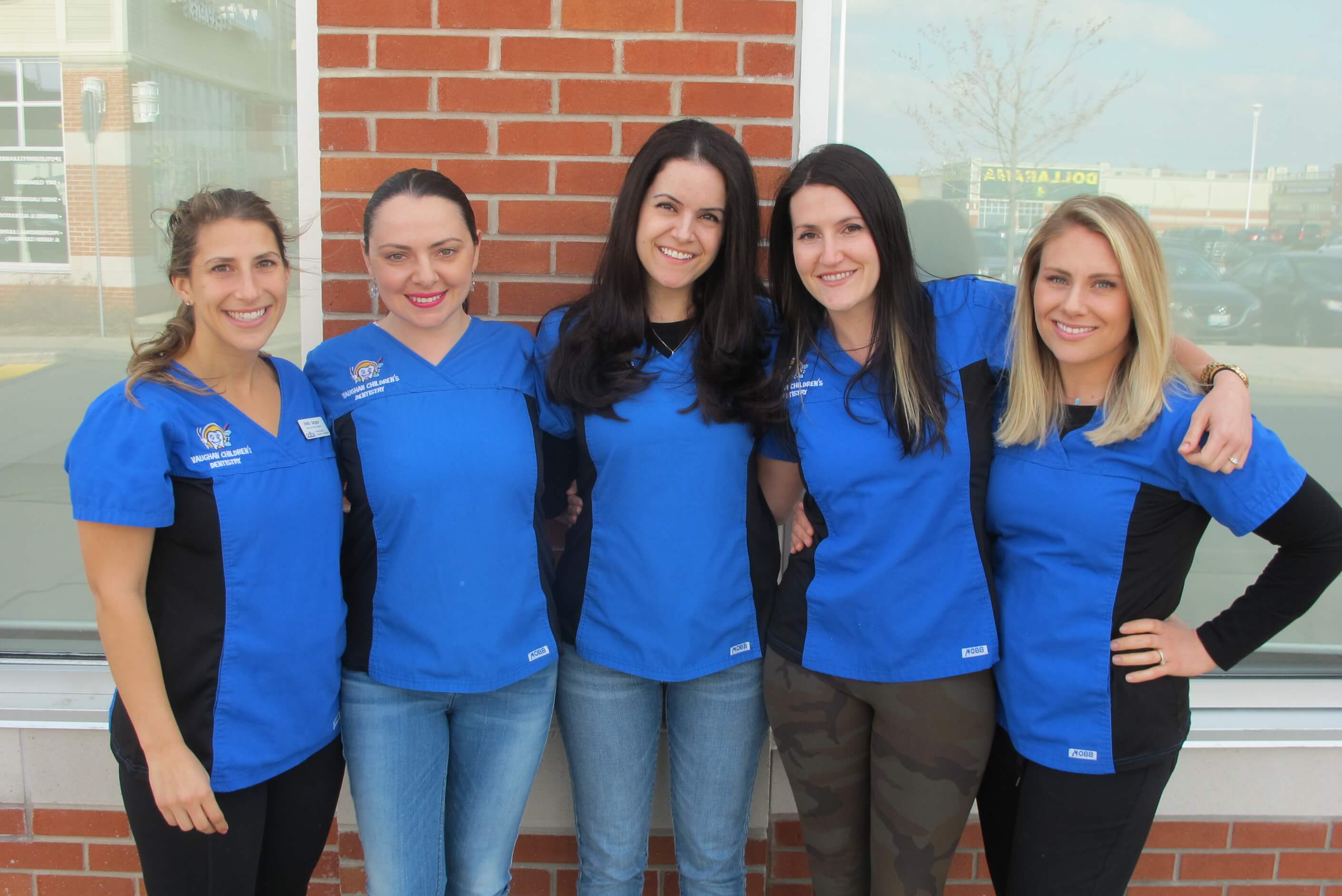 Hygiene Team
(Shelby, Nataliya, Tanya, Kate, Rebecca)
Our talented dental hygiene team is geared up to help you achieve optimal oral health. They will provide gentle and thorough dental cleanings and help teach you how to take excellent care of your teeth at home. They are known for making these visits fun and enjoyable for patients of all ages.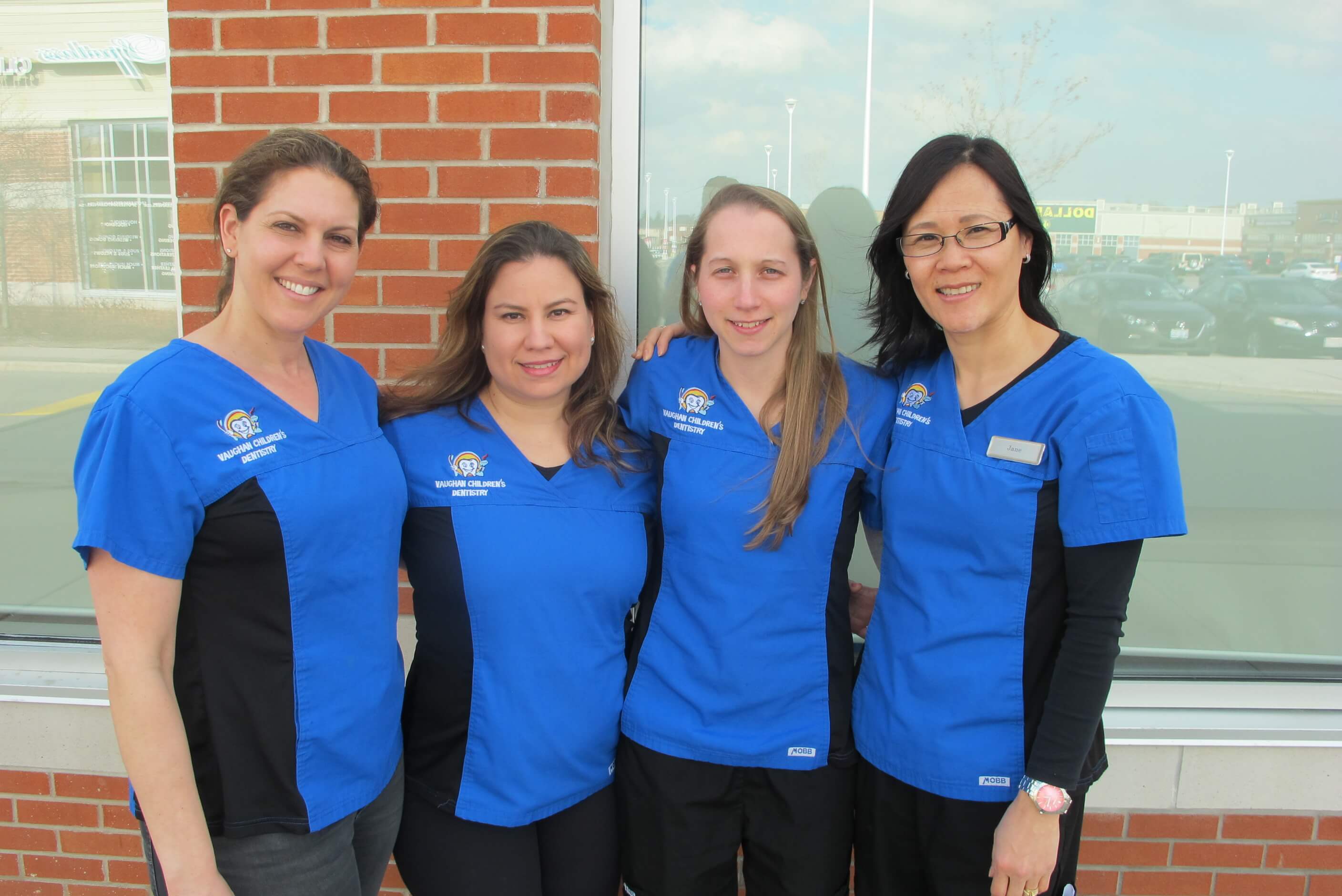 Assisting Team
(Sherry, Claudia, Stephanie, Jane)
Our team of wonderful dental assistants will make sure all our patients are comfortable during treatment. They are extremely kind, organized and hard-working. They are happy to answer any questions you may have about your child's dental treatment and will call you after any procedure to make sure your child has recovered.